Ever bought something special and later realized you didn't really need it or like it after all? It might be something as small as a new handbag or as big as an over-the-top power tool. Usually, returning it is as simple as boxing it back up, locating the receipt, and taking it back to the store for a full refund.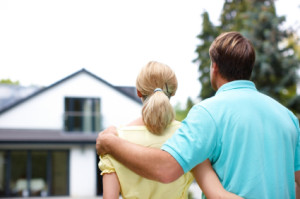 But unlike store merchandise or a car, you can't 'try before you buy' a home, which makes your decision to buy or not buy even more stressful. Not only is a home the largest investment you'll probably ever make, it's also where you'll lay your head at night, spend years of your life, and make memories.
We've entered a busier real estate market, with competitive bidding and limited inventory. In the hype of the hot new listing, and knowing there are other buyers zeroing in on the same property, you might feel compelled to go the extra mile to "win" the home. And then, it's quite possible that, within hours or days of getting into contract, you may start to feel buyer's remorse. Once you've had some time to 'cool off,' you realize the home may not be the best one for you or that there are issues you overlooked previously. You want to pull out of the contract.
Read More: http://www.zillowblog.com/2013-05-17/how-to-avoid-home-buyers-remorse-in-real-estate/